What Do We Do Next?
Dressember advocates all over the world spend an entire month wearing a dress, posting to social media, and raising funds for our grant partners. It feels awesome to be a part of something so much bigger than ourselves - but after Dressember ends and we go back to wearing our normal attire, what do we do?
Emily, a fellow Dressember advocate shared her heart with us saying, "I have been feeling this unrest of, 'I did this awesome thing and now I don't know what I can do to continue this change and help advocate.'"
To Emily - and to all advocates out there asking the same question - I wholeheartedly feel you. Human trafficking is hard, complex, messy and scary. Believe me when I say, I know how you feel and I ask myself the same question all the time!
Here is a list of "next steps" that anyone wanting to continue their advocacy can use.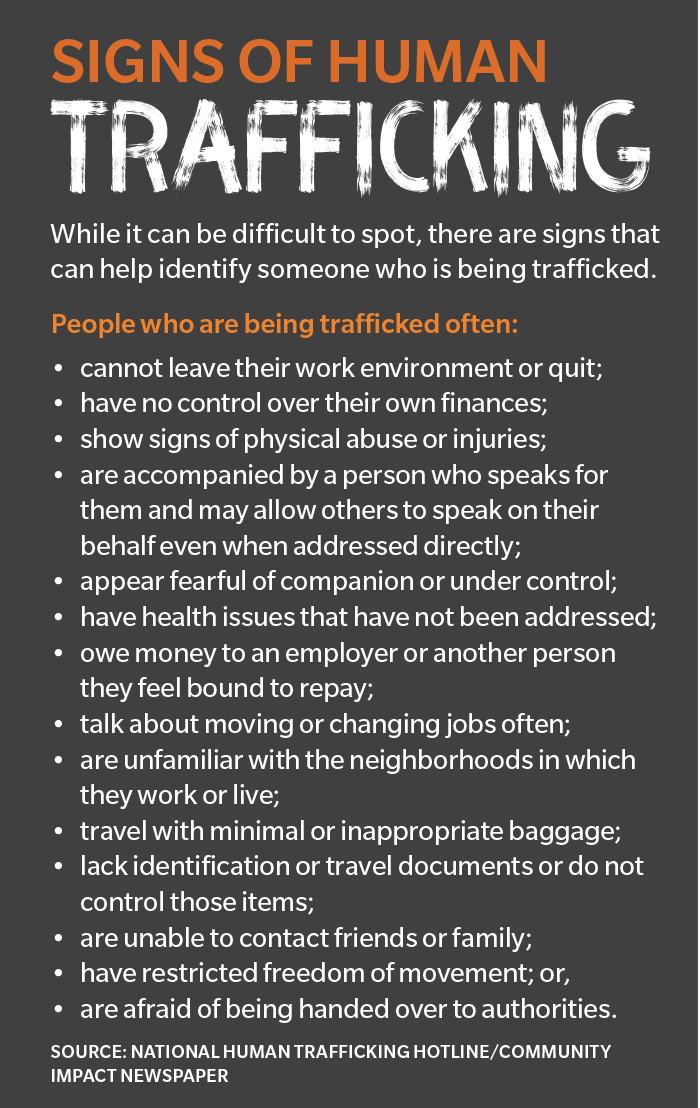 Know the signs of human trafficking.
That seems tricky, and often times, it is. However, human trafficking happens everywhere. It is happening in big cities like Los Angeles, New York, and Houston; but it is also happening in small, rural towns. To be better advocates, we have to know what to do should we ever come across a case of human trafficking, whether that be in your hometown or the airport or across the globe. By educating yourself on what to be aware of in human trafficking cases you can also begin to educate other people on what to look for, as well. If you spot what you think is human trafficking you can call the National Human Trafficking Hotline. Their website will also provide you with various resources, tips, and educational information if you are interested in learning more.
Realize that there is more than one form of human trafficking.
Often times, the form of human trafficking that I hear being discussed the most is sex trafficking. And it should be talked about! But, to be better advocates we also need to be aware that human trafficking comes in many forms that are often interrelated and complex. Human trafficking can happen in brick kilns and fishing boats in the form of labor trafficking, but it's also happening in brothels. To learn more about the different forms of human trafficking visit IJM.
Do your best to separate yourself from myths & misconceptions.
ens everywhere. Oftentimes when human trafficking is brought up it is hard to imagine that human trafficking is happening in developed countries. Developed countries are just as likely to be the host of illegal human trafficking activity as developing countries. Victims of human trafficking are not only people from foreign countries either. They are people in your schools and in your communities. Allow yourself to think about this not as an issue that only affects "other" people, but an issue that affects you too.
Connect and partner with organizations in your community or globally that are working to bring an end to human trafficking.
I am constantly blown away by the amount of organizations that want to help victims of human trafficking, whether it be through education, employment, or empowerment programs. Shop from brands like Elegantees that work tirelessly to give new opportunities to women and promise ethical fabric sourcing. Look into our partners A21, IJM, and McMahon/ Ryan Child Advocacy Center. Each of these organizations provides for victims of human trafficking in unique, specialized ways and they rely on support from people like you and I to do the work they're doing.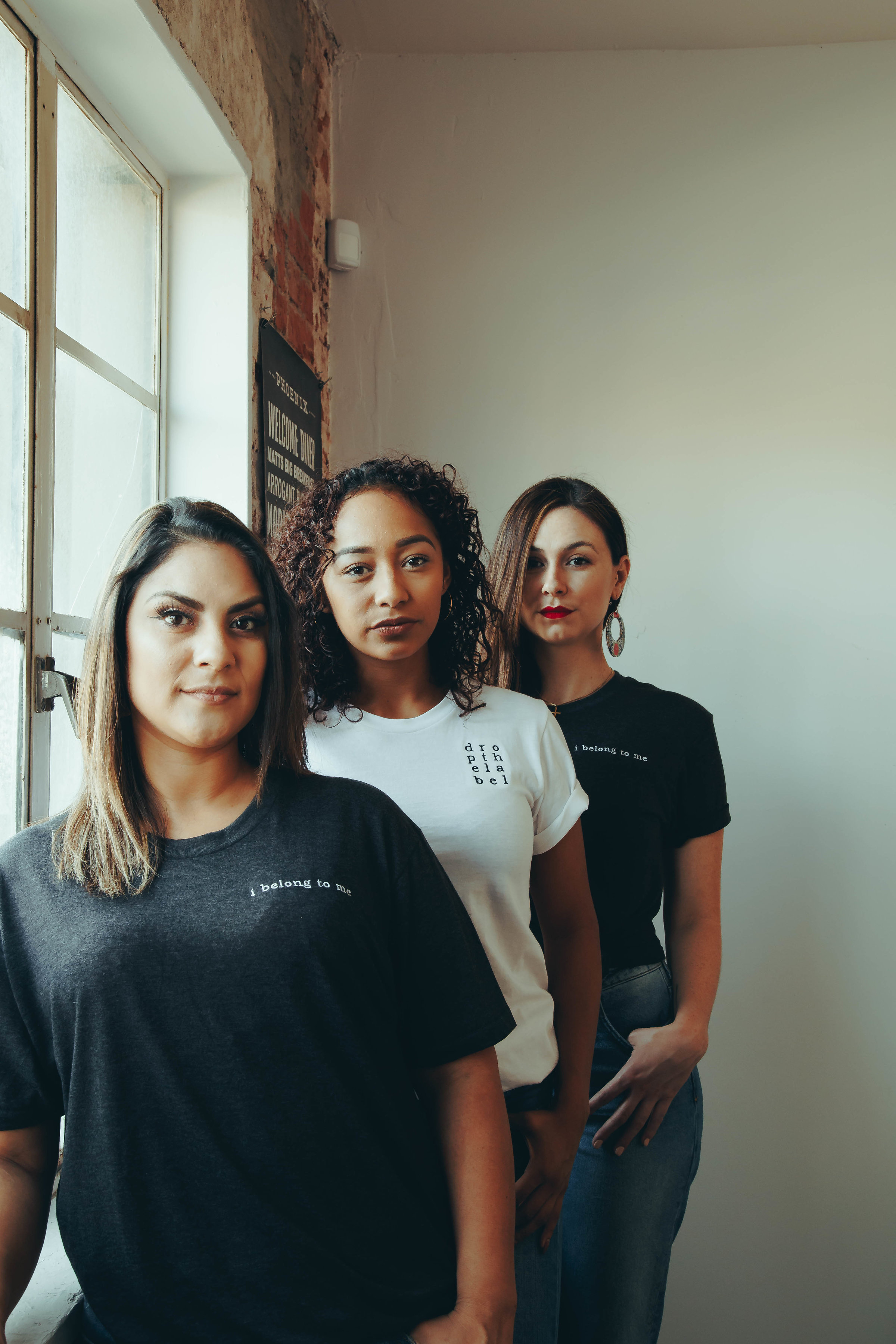 Don't fall into the lie that you have to be anything other than what you are to help prevent human trafficking and advocate for victims.
What are you good at? What do you love? Are you into writing or sports? Do you spend your free time painting or are you an avid social-media user? It doesn't matter what you do or what your job is or where you have been - you can use it to prevent human trafficking. I love writing, so I applied to be a Dressember intern and now I get to write about what I am passionate about - ending human trafficking. I believe in the power of education, so I use my voice to tell others about the reality of human trafficking. I love tattoos; I think they tell stories that our bodies otherwise can't. I have the word freedom in English on the inside of one wrist and in Khmer on the other wrist. I get to use these almost daily to inform and educate people on my heart for human trafficking. Find what you love and use it.
In her email Emily says, "I was able to make a small but mighty impact," and we believe that's true. Because of advocates everywhere, Dressember is able to provide grants for organizations working every single day to end human trafficking. But we don't want advocacy to end on December 31st, and we believe that by using our collective passions and voices we can make an even bigger difference for victims of human trafficking.
Join us on April 13th for our second annual 'You Can Do Anything in a Dress (or Tie)' 5k. Run in our Los Angeles 5k/Yoga event or run virtually in your own city! Set up your free campaign page and purchase tickets for the LA event today!
Sonsee Jenkins is a lover of animals (big and small), hand lettering, and writing. Her experiences include rehabilitating raccoons, writing for her school's humanity department, and advocating for the oppressed. She attends a small university in Northeast Indiana and hopes to use her degree (and all her time working up to it) to end human trafficking.